Minister of Loneliness is a collaborative project including live music performance with animation installations and live art performances, expressing individual and communal interactions facing mental health lapses. The performers involved have personal experiences facing these challenges, and this project is here to tell these stories in an abstract yet immersive and honest way.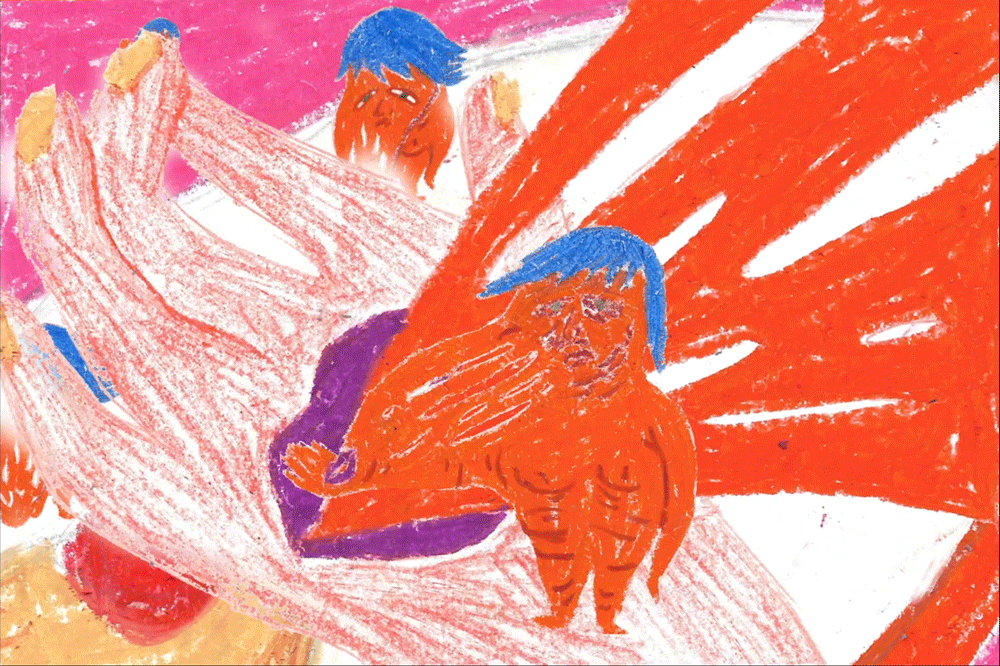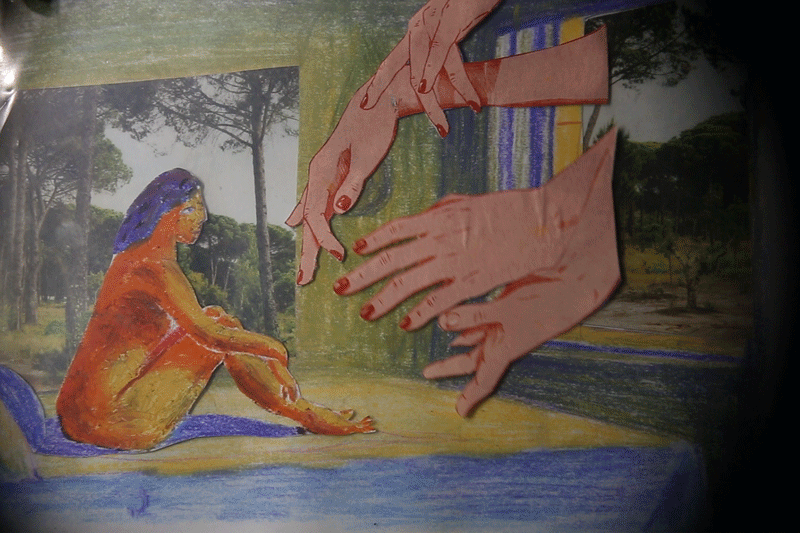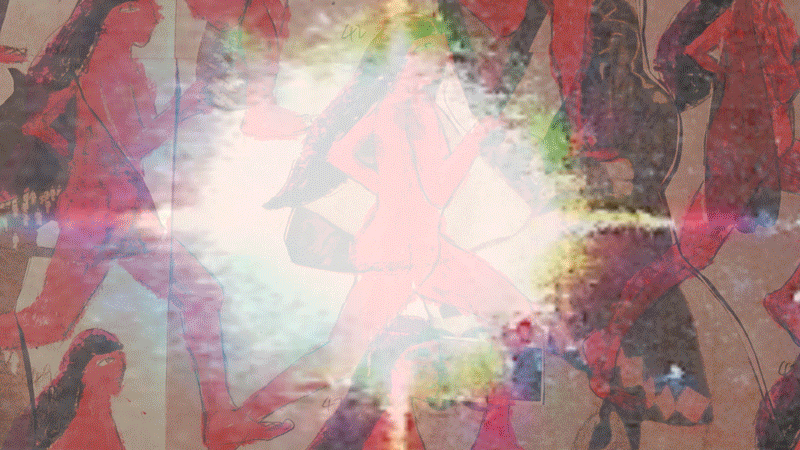 Co-artistic directors -- Shiyi Li (visual director) &Gloria Yehilevsky (music director)

Animation by Shiyi Li
Composed and directed by Gloria Yehilevsky
Performed by Aisling Reilly (double bass), Gloria Yehilevsky (Percussion)
Collaborated artists Patrick Yang and Shiyi Li(live collage), Mengxia Liu (live illustration)
Technical director Chong Shi (marbling)
In this project, we demonstrated the relationship between women mental health and social environment. Nowadays, there are still many stereotypes of women, and social unfair treatment for women, such as fat feminism emerged because of social judgement about female overweight bodies. In this project, animator Shiyi Li and Musician Gloria not only express their dissatisfaction about these emotions and issues, but also presented how women feel and challenge this problems.

Inspired by Sergei Eisenstein, animator Shiyi Li combines montage's narrative approach with abstract visual language. Also, inspired by Len Lye's experimental animations A colour box and Norman Mclaren's dots, Shiyi combined abstract geometric shapes with composite materials to conveys the charm of the music. In the four chapters of the story, mixed with animations, live collage performance, projection animation combined with live drawing performances. Not only experiment animation poetic narrative approach, but also explore how live collage and live drawing, those mixing media combine together can tell a story as well.

Finally, as part of the performance Shiyi and Gloria, a female group, will be present on stage telling a story of a women who from self-denial to positive.

Exhibition & Performance
/
Birmingham Royal Conservatoire 2018/2019,
Experimental and Expended animation conference in University for Creative Arts (2019) with very welcoming audience.
Biennale Internationnale Design Saint-Etienne in France 2019
Overlap Animation Show&Tell/ Flatpack Film Festival 2019
Conventry Biannale of Contemporary Art 2019
PGVIM International Symposium Bangkok 2019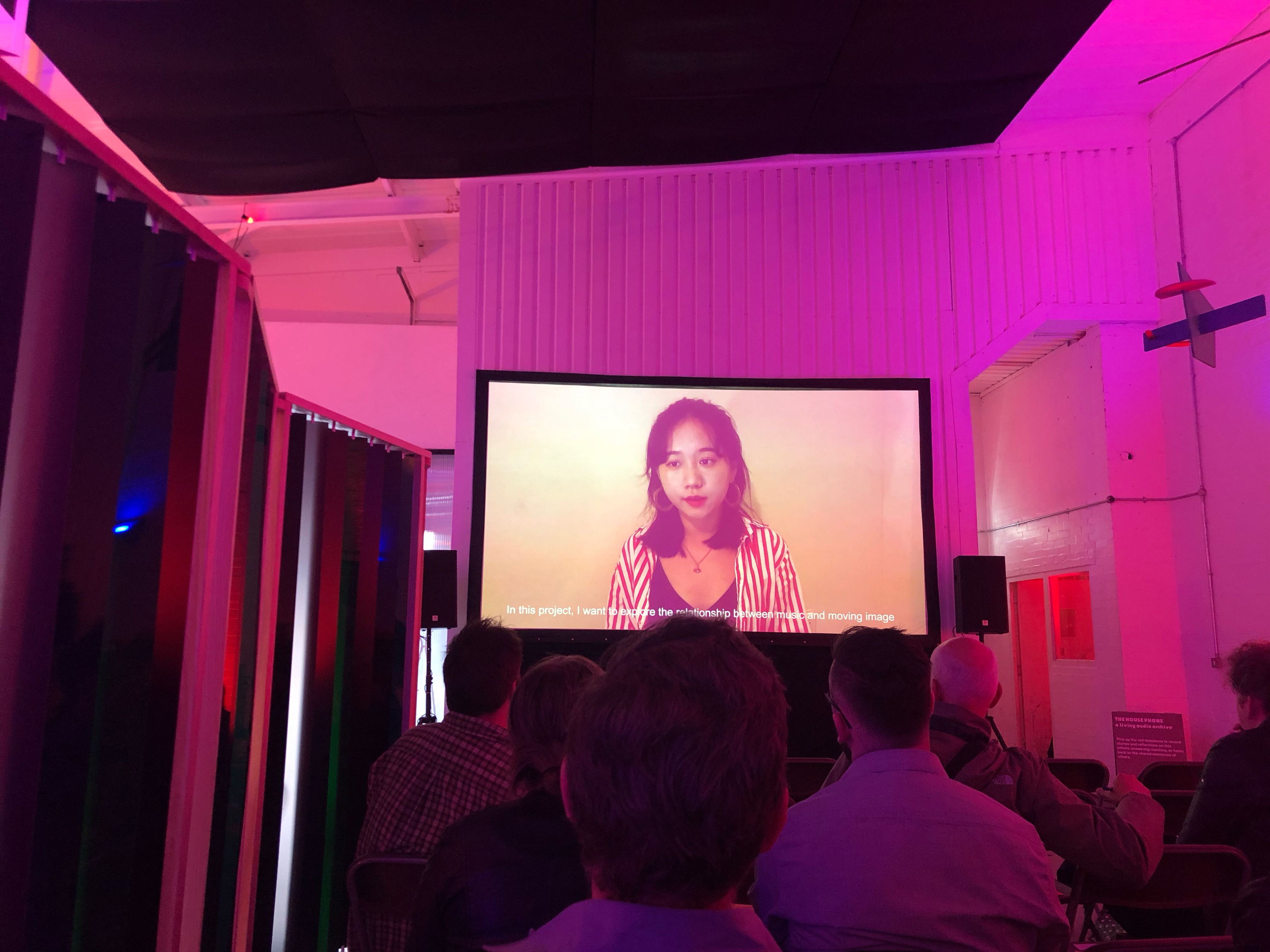 RVJ